Tropical Musings from Riviera Nayarit and Puerto Vallarta
June 2022 edition
June promises to be another fun filled month in Lo de Marcos and in the offices of Galvan Real Estate and Services. We have much to be excited about. 
Summer Vacations are right around the corner and the year is half over – How did that happen so quickly?? 
We have curated a list of our favorite 2022 Summer Vacation Properties in the area. 
Take a look here and see our favorites — https://www.galvanrealestateandservices.com/summer-vacation-rental-picks-for-summer-2022/
Sales are going strong and we were fortunate to hire an outstanding husband and wife team to join our Sales Department. 
Madeleine & Nicolas Baisburd
Madeleine and Nico are recent transplants to the state of Nayarit.  After years of dreaming, they finally took the leap and moved their family to Mexico.  With two young children and a love of adventure, they are smitten by the Riviera Nayarit and eager to explore it with you and share its beauty.  
Seeing the local real estate landscape with fresh eyes, Madeleine and Nico are a genuine, hard-working husband/wife team.  They draw on their previous professional and life experiences to provide meticulous service and build meaningful relationships with their clients.  Excellent communication is a matter of pride for Madeleine and Nico and they are dedicated to understanding their clients' needs with professionalism and kindness.
When they are not selling properties, Madeleine and Nico can be found hiking with their children, cooking up delicious meals in their cocina, or planning their next big adventure.
Please join us in welcoming Madeleine and Nico to the Galvan Family.
Real Estate Spotlight  
Recently we have taken on some new Properties for Sale that are a bit further up the coast in the growth areas of Aticama, El Capomo and even Xalisco that might peak your interest. 
Let me introduce you to –
**Casa Ray in El Capomo –  This is the perfect property if you like to entertain.
With is excellent location of Alfredo V Bonfil, this property is a winner.
The main house consists of 5 spacious bedrooms, three full baths and a stunning outside bar/kitchen area.
Upstairs there is a guest casita that is ready for completion.
The property also includes two buildings that could easily be turned into commercial locales.
The property offers lots of privacy and room for future growth potential.
Listed at $5,040,000.00 pesos this property represents a tremendous value!
Click here for more details and photos — https://www.galvanrealestateandservices.com/properties/casa-ray/
**The Ranch – Beachfront on Playa los Cocos 
This impressive Villa is located on the most fashionable Playa los Cocos. 
This approximately 989 square meter property includes 30 meters of Ocean front footage! 
The 4 bedroom/4 bath main home includes a one bedroom Mother in Law attachment with a private entrance that could be the perfect place to Home Office.
In addition there is a detached 2 bedroom/2 bath guest house with a rooftop palapa terrace. 
The properties amenities include –
**Large Ocean Front Swimming Pool and Terrace
Listed for Sale at $560,000.00 USD this is a lot of property for a good price. 
Click here for more details on this exciting opportunity — https://www.galvanrealestateandservices.com/properties/the-ranch/
**Casa Sunrise in Xalisco 
Charming 3 bedroom, 2.5 bath home located in Fraccionamiento Puerta del Sol in Xalisco on Avenida  Universo.
Close to everything and just 20 minutes to Tepic. This could be an excellent vacation home or an affordable full time residence. 
There is a small garden area off of the Living Room.
This subdivision qualifies for bank credits and is a wonderful investment.
Listed for sale at $1,750,000.00 pesos 
For more details, click here — https://www.galvanrealestateandservices.com/properties/casa-sunrise/
Back in the Kitchen again – Cooking with Armando 
As many of you may know, mother had a heart attack in late February and is recuperating very well with my Brother in Colima and we hope to have her back in Lo de Marcos in less than two months. 
This means, that I am back in the Kitchen every so often trying to create meaningful and tasty menus. 
I found one and its heart healthy too! 
Grilled Chicken a la plancha with avocado salsa –
In short, this meal is easy to prepare and has a wonderful flavorful marinade full of tropical goodness.  These grilled chicken citrus marinated Chicken breasts are wonderful. 
Serve with rice and bean you have a great meal in minutes. 
Take a look at one of my new favorite meals here —   https://www.laylita.com/recipes/grilled-chicken-a-la-plancha-with-avocado-salsa/
Around town – News from El Vinatero 
Maria has determined to keep El Vinatero up and active during the summer Season. 
She has planned the following inside her Air Conditioned establishment. 
**Hamburger Wednesday – A burger, fries and a cold beer for just $110.00 pesos 
**Lasagna Nights – A generous slice of Lasagna and a glass of house wine for $135.00 pesos 
**Various Live Musical Performances
**Game Nights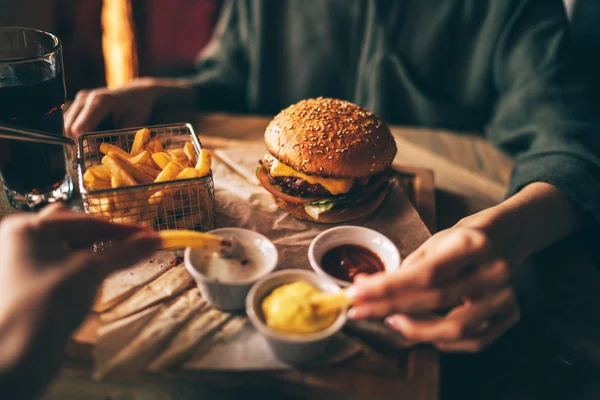 Follow the Facebook page for daily specials and more right here — https://www.facebook.com/ElVinateroLodeMarcos
 We Are Life Changers
All of us at Galvan Real Estate and Services are here to help with all of your Real Estate,
Rental and Property Management questions so, please feel free to contact us anytime.
Director@GalvanRealEstateandServices.com
Office in Lo de Marcos–011 52 (327) 275-0233
Or you can find us here on Facebook
https://www.facebook.com/Galvan-Real-Estate-and-Services-Lo-De-Marcos-Community-268900329927753
Or here on Twitter –  https://twitter.com/GalvanHomes
 Or here on Instagram – https://www.instagram.com/galvanrealestate
Or here on LinkedIn — https://www.linkedin.com/company/galvan-real-estate-and-services